Profile
---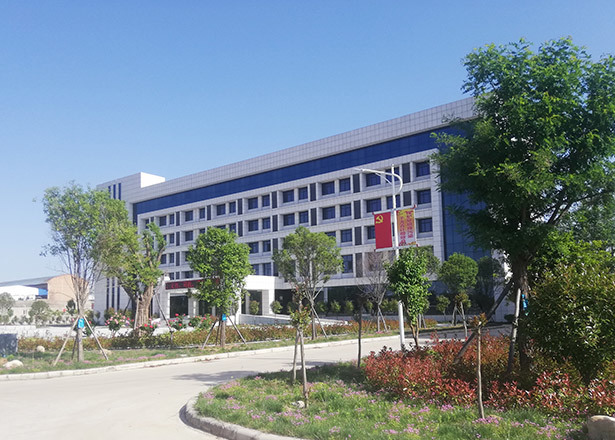 JIULONG
Weishi Jiulong Rubber and Plastic Co., Ltd
Weishi Jiulong Rubber and Plastic Co., Ltd, it located in Kaifeng which was once the capital of seven dynasties inChina, The company is a key and high-tech enterprise of rubber products with rubber and plastic modification R&D asits core. The company integrates production, sales, R&D and services as a whole, and mainly produces rubber V-beltsconveyer belts, cut-edged belts, industrial fabrics, etc. of "Naichi" brand and "Jiulong" brand, and "Naichi"is recognized as "China famous brand" . The company has won titles including "Henan Province AAA IndustrialEnterprises of Quality and lntegrity, "Good Standarding Practice Enterpriseand "Top 100 Henan Private Enterprisesin Manufacturing industry" . The company also has taken the lead in passing various system certifications in the industrysuch as ISO9001,ISO14001, 0HSAS18001, Integration of lT Application with industrialization lOS lmplementation SystemCertification, Product Quality Credit Certification, and Safety Mark Certification on Mining Products.
Area Covered Over 300 Acres
1994 Company Establishment
Over 40 Independent Trademarks
The company is thevice-chairman unit of the rubber sac and adhesive tape branch of the China Rubber Association. t has been in the leadingposition in the industry for ten consecutive vears, and has participated in the formulation of national and industry standardsand owns many national patents. ts products are widely used in the industry of coal mine, steel, oil, textile and otherindustries, sold all over China and exported to many other countries and regions.
With first-class production technology and excellent product guality, the company will adhere to the businessphilosophy of "earmest working, being honest, win-win results and continuous successand move ahead praamatically.